ILMA Annual Meeting Cancelled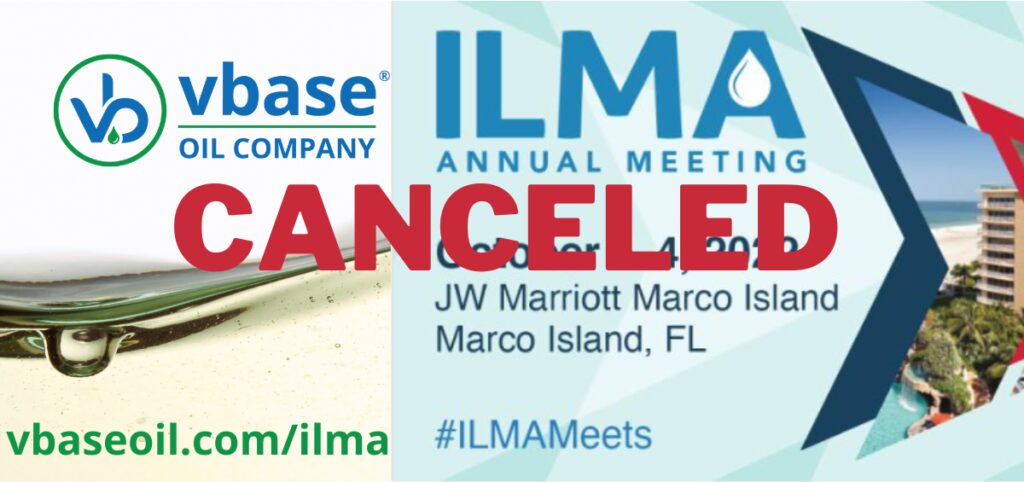 The ILMA Annual Meeting scheduled for Oct 1-4 has been canceled due to the impact of Hurricane Ian. We are disappointed to miss out on connecting with fellow members of ILMA, but our thoughts and prayers are with the people in the storm's path.
Our previously scheduled meetings will be held virtually. Please visit https://vbaseoil.com/ilma to select a time to meet with the VBASE team or reach out via email to info@vbaseoil.com.